about us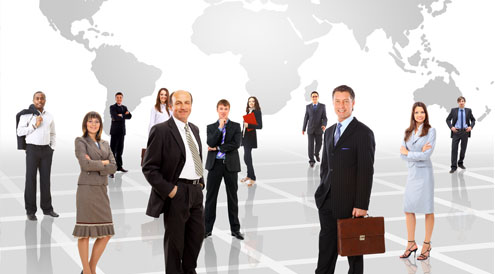 The last decade of the previous century has seen a digital transformation of the industries and business processes. Offices became paperless, jobs of reporting and report preparation became single-click jobs. Small businesses flourished more quickly, because RBDMS systems supported their operations big time. In short, information and technology changed the working culture of various offices.

VDesks Is an Enterprise to Take These IT Changes to New Levels!
The first decade of the 21st century witnessed a new shift in this office culture. At the turn of the previous century, they were trying to accomplish paperless offices. Now, after a decade or so, the focus has been shifted towards having an" office-less office", or an office running with the help of virtual desks and BYOD solutions. VDesks is an enterprise working in this direction, catering to various segments of the industries for bringing in these virtual offices.
We Are Paving a Path for Virtual World Offices
It is a herculean yet profitable task to bring a virtual office in place. Here at VDesks, we have a core team of programmers and experts, who witnessed this transformation of paperless offices; and now, we are employing the same experience and expertise clubbed together with the latest tools of IT, for transforming every desk into a virtual desk.
It Is a Myth That Only IT Solution Providers Can Have Virtual Offices
Your visit to the virtual office created by Vdesks Solutions will certainly shatter this myth. Companies working in Banking & Financial sectors too are grabbing great benefits by operating with the help of virtual offices. In fact, the Smartphone of a customer has become a small Bank office, where he can perform some basic operations and financial transactions with great ease. Sectors like Real Estate, Education, Entertainment, and Food & restaurant Industry are also not far behind. V Desks is proudly amending some virtual solutions for various clients in these sectors. Experts sitting in our core team understand the basics and special needs of these sectors and they are coming up with some state-of-the-art solutions for the same.
E-Commerce Is Becoming a New Platform for Local and International Business
Many players in the market are selling virtual solutions; however, most of them are selling connectivity solutions alone. Here at Vdesks Solutions, we are selling a purpose serving connectivity. It means the fulfillment of the purpose is an additional layer that is attached to our services. Complicated sectors like Healthcare and Hospitality are also our expertise areas. They are complicated because every communication is very precious here; it can bear a great impact on the logistics of various operations. We are redesigning E-commerce practices in accordance with the need of these sectors and facilitating our clients. Apart from this, our client portfolio is enriched with Various NGO's and Legal firms as well.
Treat Your Business as a Startup Business and Shift Gears in the Virtual World
You might have heard many success stories where Internet startup companies made it to the rich from rags. They are not doing anything special; they are doing the same thing in a virtual interface. Now, it is your turn to reinvent your business with VDesks and carve a virtual edge for it.